Building a space-powered, global data network
Spire was formed by founders from three countries scattered across the globe, united by a common desire to build a better planet. While information about the earth and its environment has traditionally been collected from ground networks and satellite imagery, Spire set out to do something different: create a vast network of affordable nanosatellites that orbit just above Earth's atmosphere, collecting rich, granular data from the ultimate vantage point.
Spire
Our purpose
We provide our customers with comprehensive data and analytics that protect our environment and our communities, transform global logistics, contribute to economic stability, and put moonshot goals within reach.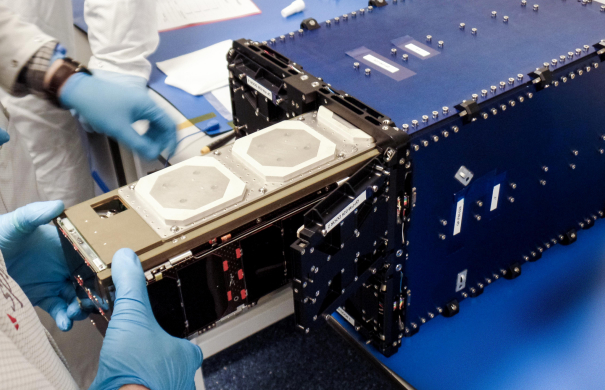 The team
Senior leadership team
Meet our team. They inspire everyone at Spire to pursue bold ideas,
work relentlessly to achieve our goals, and ensure an inclusive future.
Locations
Spire locations
With offices in three continents, we truly value what it means to be global. We never underestimate the power of collaboration, inclusive policies, and a relentless desire to achieve the impossible – in and out of the office.
Munich

A city with a big heart, as suave as it is easygoing, buzzing and yet tranquil. Munich is more than home to the classic Oktoberfest, it is Germany's lifestyle capital. Spire's newest office further expands our global and technology footprint.

View Job Openings

Oxfordshire

The Spire office at Harwell Campus, just south of Oxford, may be small in size, but is excellently situated at the heart of one of the UK's major science and technology innovation hubs. Physically located within the Satellite Applications Centre, the office is an excellent place for networking with like-minded players in the UK space industry.

View Job Openings

Cambridge, ON

Spires newest office is located in the region of Waterloo, one of Canada's fastest-growing tech sectors. Our Cambridge location is staffed with a team that embodies the innovative spirit and propels a work culture of diversity, fun, and collaboration. It won't take long to feel like family at the Cambridge office, where individualities are celebrated and everyone is welcomed. You can count on the social committee always eagerly planning the next social event.

View Job Openings

260 Holiday Inn Dr, Unit 30,
Bldg B Cambridge, Ontario
Canada N3C4E8

+1 519 622 4445

Washington DC

Spire's headquarters is located at the heart of the satellite revolution. Our DC location is home to the Spire Federal and legal teams, made up of dedicated, mission-oriented individuals working diligently to address national security concerns. The Spire Federal office is surrounded by a fast-moving culture that boasts great restaurants, high tech companies, and all types of personalities. Here in our nation's capital, a LEMUR can fit right in!

View Job Openings

8000 Towers Crescent Drive, Suite 1100
Vienna, Virginia 22182
United States of America

+1 202 301 5127

Luxembourg

This office is growing fast. Luxembourg serves as a gateway to mainland Europe. Germany, France, Belgium, and the Netherlands are only a short train ride away, and many locals speak 3 to 4 languages fluently. This office is home for the Maritime team and other business support teams.

View Job Openings

Singapore

The Singapore team fully captures the entrepreneurial spirit of Spire. This office is  full of energetic self-starters carving out Spire's niche in Asia. Like other Spire offices, the team members hail from all over the world and the office is an incredible hub of cross-cultural knowledge.

View Job Openings

Glasgow

The team is incredibly close-knit and it's hard to talk about Spire's Glasgow office culture without mentioning a pop down to the pub for a pint.

View Job Openings

Boulder

Nestled under the Flatirons is Spire's weather team in Boulder. Its quiet and reserved nature is a nice contrast to the open layout of the San Francisco office. Team members often enjoy the local hiking and skiing the area has to offer.

View Job Openings

San Francisco

San Francisco is where it all began for Spire. This office has some of the best social lunch runs in the company. It's not uncommon for Spire to cause a small flashmob at the local grocery store deli or brewery (well dressed in lemur onesies, of course).

View Job Openings

233 Sansome Street 12th Floor
San Francisco, CA 94104
United States of America



+1 415 356 3 400