Building a space-powered, global data network
Spire was formed by founders from three countries scattered across the globe, united by a common desire to build a better planet. While information about the earth and its environment has traditionally been collected from ground networks and satellite imagery, Spire set out to do something different: create a vast network of affordable nanosatellites that orbit just above Earth's atmosphere, collecting rich, granular data from the ultimate vantage point.
Spire
Our purpose
We provide our customers with comprehensive data and analytics that protect our environment and our communities, transform global logistics, contribute to economic stability, and put moonshot goals within reach.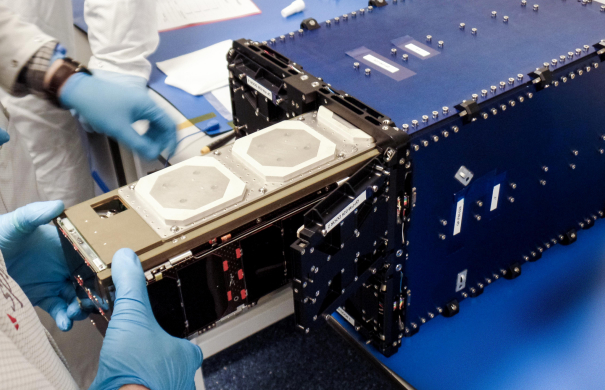 The team
Senior leadership team
Meet our team. They inspire everyone at Spire to pursue bold ideas,
work relentlessly to achieve our goals, and ensure an inclusive future.
Locations
Spire locations
With offices on three continents, we truly value what it means to be global. We never underestimate the power of collaboration, inclusive policies, and a relentless desire to achieve the impossible – in and out of the office.
Washington DC

Spire's newest office is located at the heart of the satellite revolution. Our DC location is home to the Spire Federal and legal teams, made up of dedicated, mission-oriented individuals working diligently to address national security concerns. The Spire Federal office is surrounded by a fast-moving culture that boasts great restaurants, high tech companies, and all types of personalities. Here in our nation's capital, a LEMUR can fit right in!

Luxembourg

This office is growing fast. Luxembourg serves as a gateway to mainland Europe. Germany, France, Belgium, and the Netherlands are only a short train ride away, and many locals speak 3 to 4 languages fluently. This office is home for the Maritime team and other business support teams.

Singapore

The Singapore team fully captures the entrepreneurial spirit of Spire. This office is  full of energetic self-starters carving out Spire's niche in Asia. Like other Spire offices, the team members hail from all over the world and the office is an incredible hub of cross-cultural knowledge.

Glasgow

It's hard to talk about Spire's Glasgow office culture without mentioning a pop down to the pub for a pint. The team is incredibly close-knit and it helps that Spire rents a large townhouse, in addition to the office, for the constant flow of visiting team members.

Boulder

Nestled under the Flatirons is Spire's weather team in Boulder. Its quiet and reserved nature is a nice contrast to the open layout of the San Francisco office. Team members often enjoy the local hiking and skiing the area has to offer.

San Francisco

San Francisco is where it all began for Spire. This office has some of the best social lunch runs in the company. It's not uncommon for Spire to cause a small flashmob at the local grocery store deli or brewery (well dressed in lemur onesies, of course).